The project team has developed a safe and efficient, modern design that also includes improvements to critical local roadways while minimizing the costs and impacts.
Core: four level system interchange

Six service interchanges: North Avenue, Watertown Plank Road, Bluemound Road, 84th Street, WIS 100, Greenfield Avenue

Major roadways: WIS 100, Watertown Plank Road, Glenview Avenue
The design of the Zoo Interchange:
Requires less property acquisition than the previously considered design alternatives, therefore having less of an impact on the local tax base.

Reduces the projected construction cost by $600 million from previously considered design alternatives.

Provides efficient movement for existing and future traffic at the Watertown Plank Road interchange. Watertown Plank Road carries much of the traffic for the Milwaukee Regional Medical Center (the Level One trauma center serving eastern Wisconsin), the Milwaukee County Research Park, and will facilitate travel to the future UWM facilities.

Improves safety and efficiency on adjacent roadways including WIS 100, Bluemound Road, Watertown Plank Road and Glenview Avenue/84th Street.

Provides a cost effective solution for additional lanes in the east/west direction if needed in the future.
The design is responsive to input received since the beginning of the corridor study in 2007. Public input has been essential to the development and refinement of design alternatives.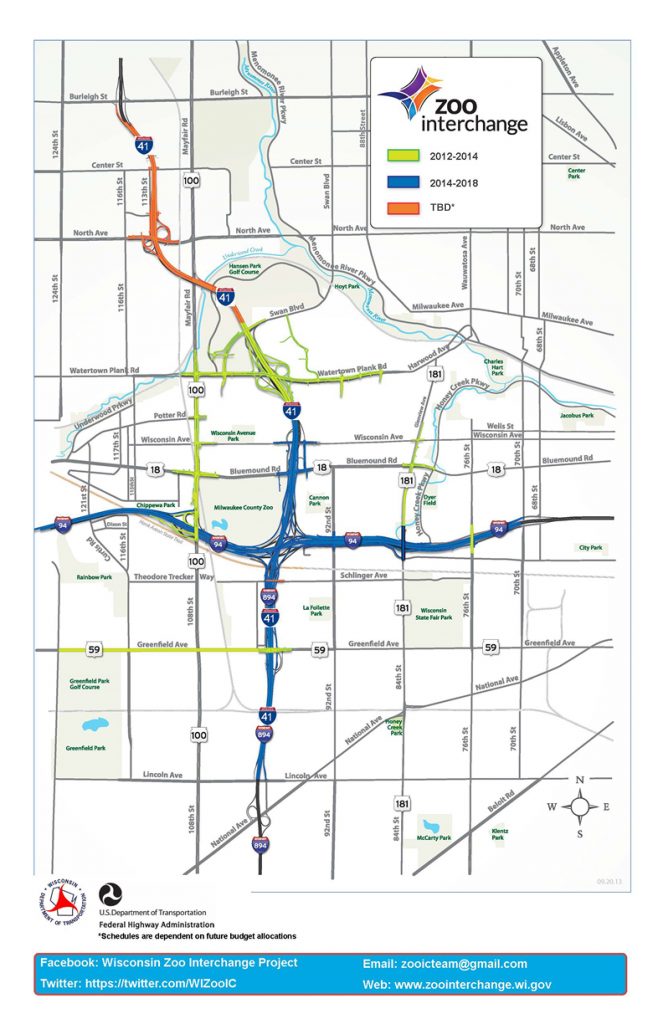 Project Schedule By Year
---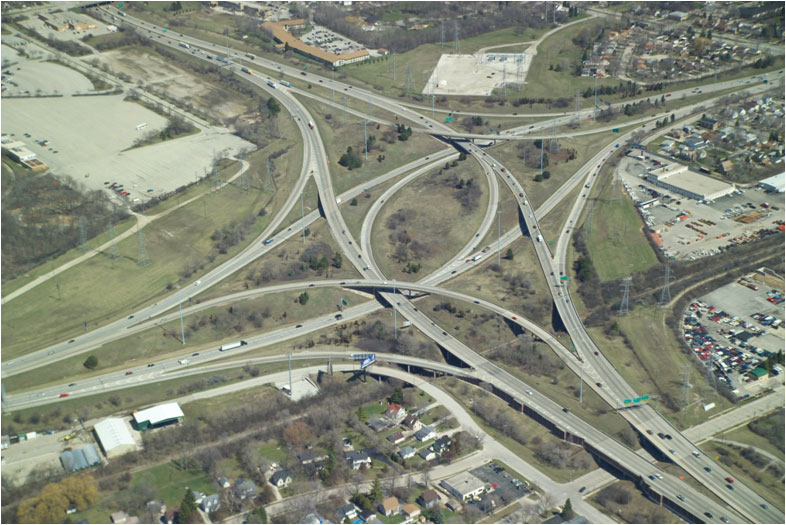 ---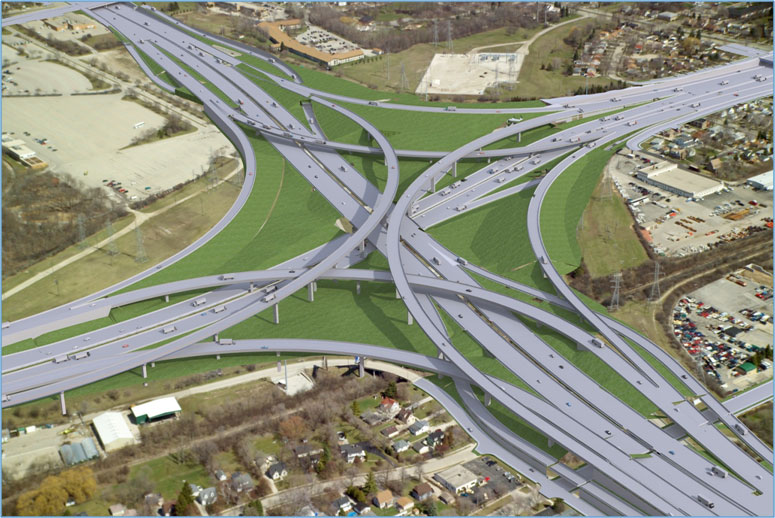 ---