*** Northbound Long-term Lane Closure

begins on Saturday, October 2

***
This stretch of I-43 between Capitol Drive and Hampton Avenue averages 128,950 vehicles a day. That's a lot of traffic to keep moving through the corridor while also constructing the new improvements safely. To do so, WisDOT plans to incorporate the following traffic control measures throughout the project.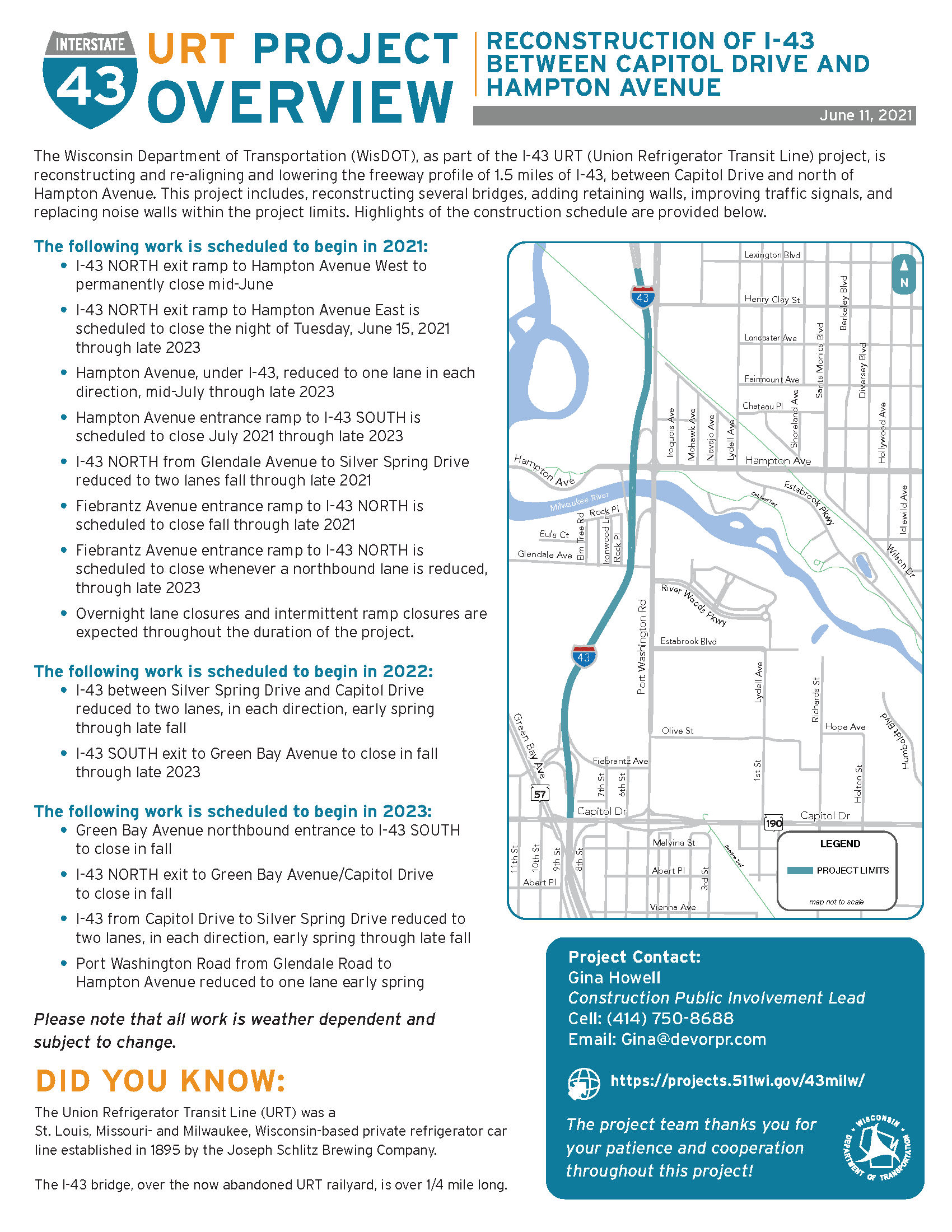 **The schedule is dependent on favorable weather conditions and construction progress.**