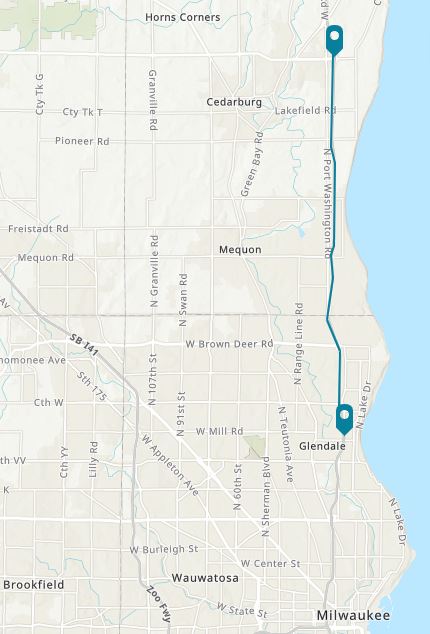 The Wisconsin Department of Transportation (WisDOT) has maintained and rehabilitated these ramps, bridges, pavements and other structures on I-43 for over 50 years. The North-South Freeway has exceeded its design life and it is no longer economical to maintain.
To modernize this corridor, improvements will be constructed along 14 miles of I-43, from Silver Spring Drive north to WIS 60, in Milwaukee and Ozaukee counties.
What kind of improvements?
expansion of I-43 from four to six lanes

(three lanes in each direction)

reconstruction of five existing interchanges along the corridor

Good Hope Road
Brown Deer Road – constructing a new Diverging Diamond Interchange
County Line Road – constructing a new full-service interchange 
Mequon Road
Pioneer Road (County C)

construction of a brand new interchange at Highland Road
replacement of the Union Pacific railroad bridge over I-43 in Glendale
expansion of Port Washington Road in Glendale between Bender Road and Daphne Lane (expanding from two lanes to four lanes that will tie-in to the existing four lanes on each end of this roadway section.)
Why is it needed?
Accommodate existing and projected future traffic volumes.
Address pavement and structural needs.
Improve safety by modernizing the corridor using current design standards.
Want a recap on how the project got here?