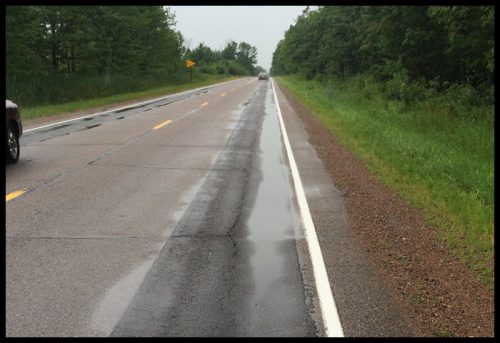 The pavement on this section WIS 52 is cracking and rutting. The pavement issues are  primarily limited to the upper layers of the highway surface. There are spot locations, west of Hogarty, with wider cracking and deeper rutting from the pavement moving out and away from the crack (lateral shoving).
The pavement deterioration is contributing to the poor ride quality and safety concerns when there is standing water during/after rain events.
Several culverts have deteriorated. Some culverts contribute to the poor ride quality by heaving in the late winter and spring.