NOTE: US 45 work in Eden will be COMPLETE on July, 27. All roads will be OPEN on July 27.
NOTE: US 45 resurfacing is complete. Work in 2019 only includes US 45 reconstruction in the village of Eden.
Overview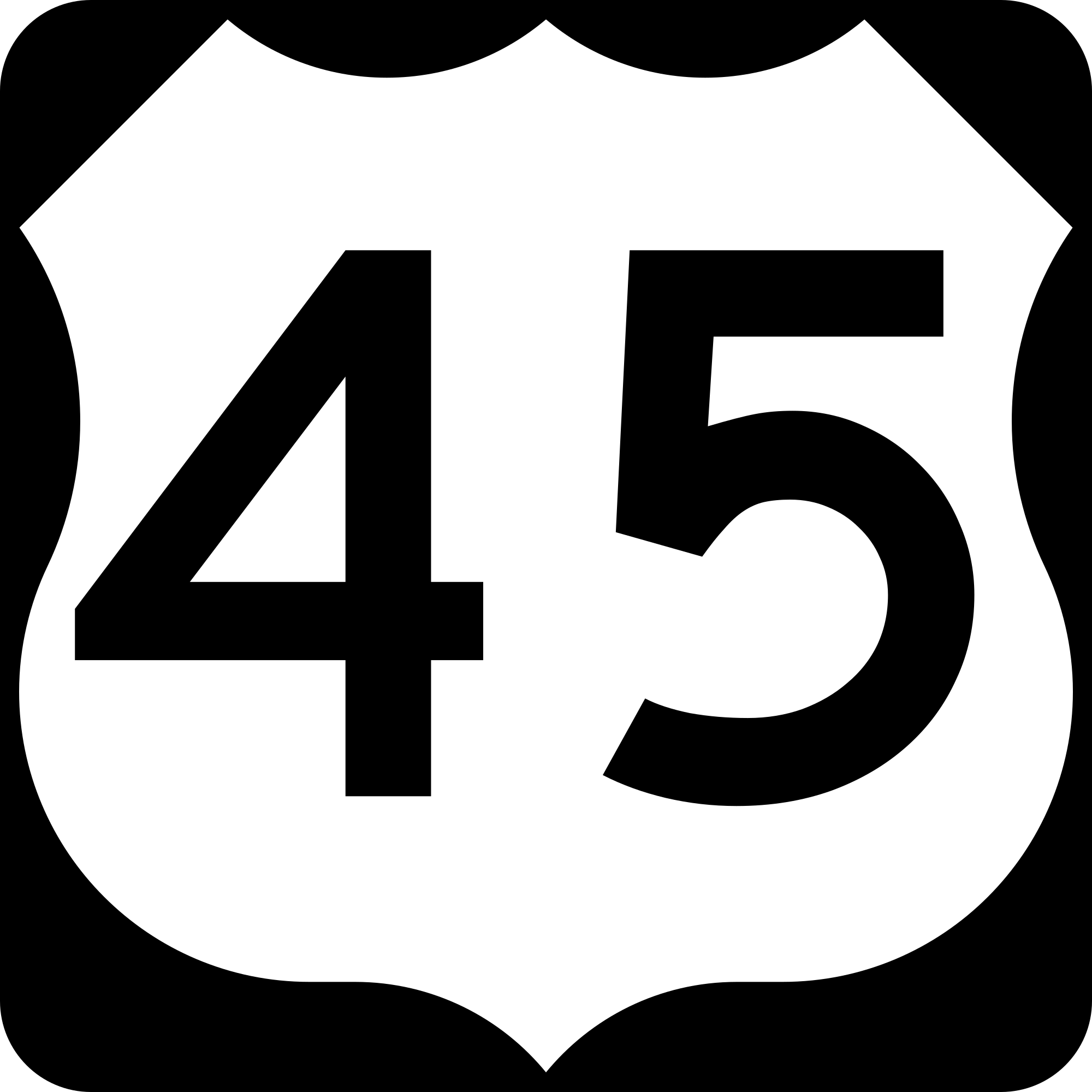 The US 45 project consists of two separate projects, a resurfacing project north of the village of Eden and a reconstruction within Eden's village limits. Construction details, schedule, maps, traffic impacts, detour routes and advice for businesses in the work zone can be found below. Please send us an email or give us a call if you have any questions.
(COMPLETE) A 5.46-mile US 45 resurfacing project from the village of Eden to the city of Fond du Lac is scheduled to begin in spring of 2018 and finish in fall of 2018  This project includes pavement resurfacing, safety corrections to areas that have crash trends, and improvement of substandard intersection geometrics to meet current safety and design standards. Girder repairs following a over-height, vehicle strike on the US 45 structure over US 151 will also take place. US 45 south of US 151 will be closed and detoured during construction. Access will be maintained to property owners and businesses.
A .91-mile US 45 reconstruction project in the village of Eden is scheduled to begin in fall of 2018 and finish in fall of 2019. This project also includes reconstructing approximately 400 feet of County B from the intersection with US 45 to the west. County B will be closed to through traffic in fall of 2018. US 45 will be closed to through traffic during 2019 construction. Access will be maintained to property owners and businesses.

US 45 resurfacing and reconstruction limits, Fond du Lac County
Location
The resurfacing project is located on US 45 from the north village limits of Eden to County V in the city of Fond du Lac. This work was finished in 2018.
The reconstruction project is located on US 45 through the village of Eden from Elm Street to the north village limits, and approximately 400-feet of County B. This work was finished on July 27, 2019.
US 45 Resurfacing (Eden to Fond du Lac)
Schedule
June 18, 2018 to November of 2018
Construction
The US 45 resurfacing project from Eden to Fond du Lac consists of resurfacing the roadway by milling 2-inches of pavement and replacing with 2-inches of new asphalt, along with spot improvements for safety and maintenance.  The safety enhancements include:
Realignment of US 45/County H intersection
Reconstruction of a vertical curve south of US 151
Re-decking of the bridge over the DeNeveu Creek
Multiple culvert replacements
Beam guard upgrades
Centerline rumble strips
Obstacle/tree removal in the clear zone
Signing and pavement marking
(Note: The bridge project is finished) The US 45 bridge over US 151 in the city of Fond du Lac will have a girder replaced following a bridge strike by an over-height vehicle. Crews will also repair the bridge deck and place an epoxy overlay on the deck. The County Y bridge over US 151 is also having repairs to girders from a vehicle strike. This is a separate project, but is being conducted in conjunction with US 45 resurfacing so as not to require separate detours for the traveling public.
US 45 resurfacing traffic impacts and detour 
US 45 north of US 151 will be OPEN during 2018 resurfacing.
 Motorists will encounter flagging operations during resurfacing. Minor delays are possible.
US 45 south of US 151 will be CLOSED and detoured during 2018 resurfacing (US 45 to open Nov. 14)
Access to local businesses and residences will be maintained at all times via the nearest side road.
US 45 resurfacing detour route:

Southbound US 45: Take US 45 to southbound I-41 to eastbound County B to rejoin US 45
Northbound US 45: Take US 45 to westbound County B to northbound I-41 to rejoin US 45
US 151 will remain OPEN except for 2 nights for bridge demoliton
US 45 Reconstruction (village of Eden)
Schedule
August 16 to fall 2018 – County B box culvert replacement (Project finished 2018)
Spring 2019 – July 27, 2019: US 45 village of Eden reconstruction
Construction
The US 45 reconstruction project will fully reconstruct the portion of US 45 within the Eden village limits and 400-feet of County B. Reconstruction includes complete removal and replacement of the highway structure, including the sub-surface level. Other improvements include:
Replace large culvert on County Road B (Fall 2018)
Widen and replace railroad crossing at County B and remove signals (Fall 2018)
Widen roadway 1 – 2 feet
Replace terraces in kind
Replace storm sewer
Bump-out at mid block crossing on Fond du Lac Avenue
Curb & gutter, signing and pavement markings
Traffic impacts and detour
County B will be CLOSED to through traffic in the fall of 2018. (note: County B is OPEN as of Wed. Oct. 31)
County B detour route: County B eastbound detour:US 45 to County W to County F to County V to County B (reverse for westbound)
US 45 will be CLOSED to through traffic during the 2019 construction season.
US 45 detour route: US 45 from Kewaskum to Fond du Lac utilizing WIS 28, I-41 and US 151
Mail Delivery
Although the highway construction project may alter mail delivery patterns, the property owner must make arrangements with the post office for mail delivery during construction.  The project team will provide advance notice to property owners with mailboxes impacted by the construction work.  WisDOT has notified the post office of the upcoming US 45 project in Eden.
For properties with a roadside mailbox that must be temporarily moved for construction please relocate your mailbox to a location outside of the highway construction limits and make arrangements with the post office for the altered delivery location.  For situations where multiple mailboxes within the same area must be moved, WisDOT recommends locating this group of mailboxes to a single location just outside the construction limits.  This makes for easier delivery by the post office and easier access for the property owners.  Please contact the post office for any other questions.
Business signing during detour
Temporary business signing may be placed during the detoured portion of the project by filling out a business signing permit, free of charge. All temporary business signing needs approval before placement to ensure it is in a safe location and does not pose a visual distraction or traffic hazard.
Please keep the following items in mind regarding business signing:
Temporary business signing cannot be placed on traffic control devices or state signs. Business signs attached to these devices will be removed.
It is encouraged that businesses team up to have multiple businesses advertised on one sign structure versus several individual signs. This makes it easier for travelers to identify signs and find their destination.
Temporary Business Sign permits are available as a fillable-form WORD download (above) or you can request one from construction project leader Jeff Spaeth by calling (920) 579-0467 or email mailto:j.spaeth@gremmerassociates.com
Please email the completed permit as an attachment to Jeff, or if you prefer to mail the completed form, please address to: Jeff Spaeth, c/o Bryan Learst, WisDOT NE Region, 944 Vanderperren Way, Green Bay, WI 54304.
In This Together program for businesses
WisDOT recognizes businesses located in work zones have special needs. It's critical that customers have access to businesses and that they continue to visit them, regardless of any road work inconvenience. While signing and other marketing/advertising during the construction is up to the business, WisDOT has business resources available through its "In This Together" website to assist businesses with planning for construction closures and to minimize the impact of construction. On the "In this Together" website, businesses can find:
Specially designed workbook for businesses to succeed during a highway construction project, includes information on:

Planning ahead
Staying informed
Keeping customers informed
Tips for businesses

Case studies that demonstrate techniques that have been successfully used in communities throughout Wisconsin.
Promotional samples showing a variety of examples of how businesses have promoted their businesses during construction.
This program is offered to business and community leaders as an idea source as they plan for road construction in their area. Through communication and cooperation, businesses can not only survive, but thrive, when road construction comes to town. Please visit the In This Together website here.