PROJECT COMPLETE AS OF OCTOBER 11, 2022. WEBSITE CONTENT FOR REFERENCE ONLY.
Project Location
The project begins at the south junction of WIS 42 and WIS 57 and ends at the south approach to the Bayview Bridge in the city of Sturgeon Bay in Door County, Wisconsin.
Description of work: The purpose of the project is to address the deteriorating roadway pavement and improve safety. Work includes: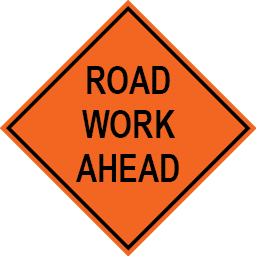 Concrete pavement repairs
Mill and overlay of the existing asphalt pavement sections
Asphalt pavement overlay of existing concrete pavement from Duluth Avenue to the Bayview Bridge
Miscellaneous pipe and drainage improvements
New pavement markings
Replacement of beam guard
NOTE – The following locally-funded improvements will be conducted as part of this project:
Ashland Avenue – widening the intersection radius for the southbound WIS 42/57 right turn movement.
Neenah Avenue – widening the north leg of the intersection to create a right turn lane and combined through/left turn lane.
County U/Circle Ridge Rd

Construction of WIS 42/57 right turn lanes to County U and Circle Ridge Road.
Widening County U to include a right turn lane and combined through/left turn lane.
Reconfiguration of the southbound WIS 42/57 traffic lanes to maintain a single lane through the intersection and offset left turn lanes to improve driver perception/vision.

Green Bay Road northbound ramp

Removal of concrete barrier and guardrail below the WIS 42/57 overpass
Reconstruction of multi-use path with new concrete sidewalk
Construction schedule
Construction scheduled from March 30, 2022 to October 11, 2022.
Prime contractor is currently waiting for equipment to complete diamond grind of roadway. WisDOT will post the schedule as soon as it becomes available.
Project benefits
The combination of repairing and diamond grinding existing concrete pavement and milling/overlaying existing asphaltic pavement will reduce surface roughness and provide a smoother and safer ride to motorists.  These improvements will also extend the life of the pavement structure and reduce future maintenance costs.  The various locally-funded intersection improvements in the city of Sturgeon Bay will improve operations and enhance safety at those intersections. Additional safety enhancements include guardrail improvements and shoulder rumble strips to alert wayward motorists who travel onto the shoulder.
Traffic impacts 
None
Temporary business signing
Temporary business signing may be placed during the detoured portion of the project by filling out a WisDOT business signing permit. All temporary business signing needs approval via the permit before placement to ensure it is in a safe location and does not pose a visual distraction or traffic hazard. The temporary business signing permit is free. Costs associated with creating the temporary sign are the responsibility of the business.
Please keep the following items in mind regarding business signing:
Temporary business signing cannot be placed on traffic control devices or state signs. Business signs attached to these devices will be removed.
It is encouraged that businesses team up to have multiple businesses advertised on one sign structure versus several individual signs. This makes it easier for travelers to identify signs and find their destination.
Temporary Business Sign permits are available as a fillable-form WORD download (below) or you can request one from WisDOT Project Manager Paul Brauer at (920) 366-1097 or email Paul.Brauer@dot.wi.gov.
In this Together Business Resource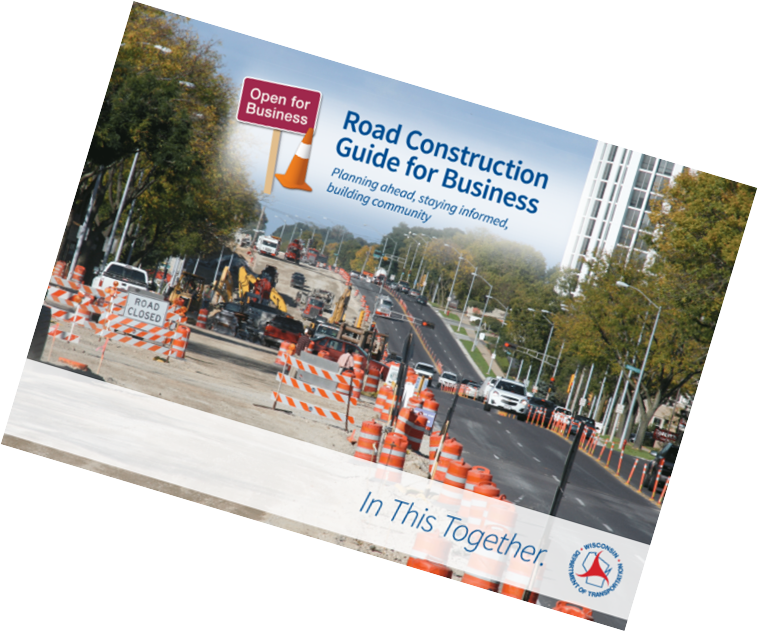 WisDOT recognizes businesses located in work zones have special needs. While signing and other marketing/advertising during the construction is up to the business, has business resources available through its "In This Together" website to assist businesses with planning for construction closures and to minimize the impact of construction. For more information, please visit WisDOT's In This Together website at https://wisconsindot.gov/Together
Project Contacts
The construction project leader is your main contact for any construction-related questions. Please contact Corey via phone or email. The onsite construction office is located in the parking lot for the Knights of Columbus building, 692 Tacoma Beach Rd (Southwest quadrant of WIS 42/County U intersection).
Corey Schuh, Onsite WIS 42 Project Construction Leader
(920) 585-9199
CSchuh@mcmgrp.com
Paul Brauer, P.E., Project Manager
WisDOT Northeast Region
944 Vanderperren Way
Green Bay, WI 54304
(920) 366-1097
Paul.Brauer@dot.wi.gov