SCHEDULE UPDATE! WORK BEGINS MONDAY, APRIL 24, 2023
Nightly full closures of highway starts May, 1. WIS 42 will be CLOSED 6 p.m. to 6 a.m. nightly, Monday through Friday. Traffic will be directed to follow the posted detour. Nightly closures are anticipated to continue through the month of May.
Project location

The improvement project on WIS 42 begins 800 feet north of the Egg Harbor Road roundabout and ends 600 feet north of the mid-junction of WIS 42 and WIS 57.
Proposed improvements
The purpose of the project is to address the deteriorating roadway pavement and improve safety. The project includes:
Concrete repairs
Curb and gutter spot replacements
Mill and overlay of the existing asphalt pavement
Miscellaneous improvements to culvert pipes
Guardrail installation/replacement
Storm sewer inlet reconstruction
Widening the existing paved shoulder from 3-Feet to 5-Feet within the existing shoulder
New pavement markings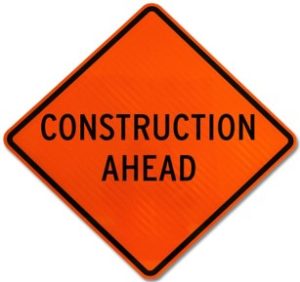 Construction Schedule
Construction is expected to begin Monday, April 24, 2023 and finish in June 2023. Please see the Northeast Region Weekly Construction Update for a 2-week snapshot of construction activities and traffic impacts.
Construction staging and traffic impacts
WIS 42 will remain open to traffic between 6 a.m. and 6 p.m.
Nightly WIS 42 roadway closures with signed detour routes will be allowed at night from 6 p.m. to 6 a.m., Monday through Friday. Closures begin May 1, 2023 and are expected last through the end of May. Nighttime signed detour routes will consist of Detour A, Detour B, or a combination of Detours A and B.
Daytime lane closures may occur at the northbound bypass lane and southbound turn lane at the WIS 42/County BB intersection.
Environmental Impacts
Minor guardrail grading will occur adjacent to the Big Creek box culvert located at the intersection of WIS 42 and County BB. Standard erosion control practices will be implemented. No in-stream work is anticipated.
In This Together Business Resource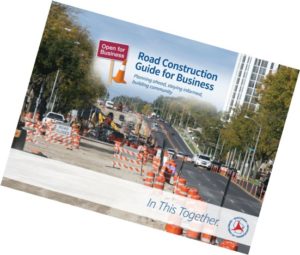 WisDOT recognizes businesses located in work zones have special needs. While signing and other marketing/advertising during the construction is up to the business, WisDOT has business resources available through its "In This Together" website to assist businesses with planning for construction closures and to minimize the impact of construction. For more information, please visit WisDOT's In This Together website.
During construction, temporary signing for businesses will be available. While signing and other marketing/advertising during the construction is up to the business, WisDOT encourages businesses to use the resources above to assist them with planning for construction before the construction begins.
Project Contacts
Keith Process, P.E., Project Construction Leader
Mead & Hunt, Inc.
Cell Phone: (920) 619-3015
Paul Brauer, P.E., Project Manager
WisDOT Northeast Region
944 Vanderperren Way
Green Bay, WI 54304
(920) 492-5629
Paul.Brauer@dot.wi.gov