US 141 will be CLOSED between Betters Court and County Road N through the end of October 2020.
Project Location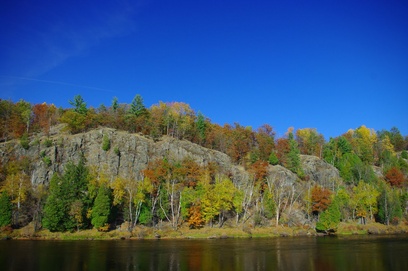 US 141 between Betters Court and 4th Street in the city of Niagara, Marinette County, Wis.
Construction schedule
Project improvements
This project includes resurfacing and reconstructing the highway in the 1.71 mile project limits.
Resurfacing US 141 from Betters Court to Pine Street. Parking will be restricted. Construction includes:

Milling 3.5" of existing asphalt pavement and overlaying with 3.5" asphaltic pavement.
Updating crosswalks and curb ramps.
Spot repairs to curb and gutter.
Parking will be restricted upon completion of project.

Reconstruction US 141 from Pine Street to 4th Street. Construction includes:

Replacing existing roadway pavement with 32' width of asphalt and replacing the curb and gutter.
Replacing existing sidewalk, crosswalks, and curb ramps.
Realigning Vine St. intersection to be 90 degree angle to US 141.
Replacing the storm sewer system.
Roadway will be narrowed and parking removed upon completion of project.
Construction staging and traffic impacts
Both project will be constructed concurrently with each other.
US 141 between Betters Court and County Road N will be CLOSED to thru traffic on May 4, 2020 to October 28. Local access to business and properties and emergency access will be maintained. Any work after the detour is removed will be constructed using flagging operations.
Intersections between Main Street and the paper mill, and the Tyler Road intersection, will be staged to continue side road access to the highway during construction.
Other side roads in the reconstruction project area (Pine St. to 4th St.) will have alternate access points to US 141 , and construction will be staged for alternate access to those intersections.
Short-term (hours long) driveway closures will be necessary during parts of the construction process. The contractor will contact homeowners and businesses in advance before closing a driveway.
Sidewalk closures and/or a "sidewalk detour" will be in place to direct pedestrians to alternate routes during construction.
Detour information
US 141 in Niagara between Betters Court and 4th Street is closed to through traffic. Local traffic is allowed through the work zone. Local traffic for this project, as defined by the Niagara police department, are residents of the city of Niagara or anyone with a destination within the work zone. During the first stage of the project between Hill Street and 4th Street, USH 141 is reduced to one lane for the purpose of allowing emergency vehicles through the work zone, as well as any city residents that need to get to the north side of the city or residents and/or deliveries to access businesses within the work zone. Any non-local traffic or through traffic traveling through the work zone is subject to a citation from law enforcement.
There is detour signage and traffic control in place in advance of the work zone. We understand the frustration with having to travel the length of the detour as the alternate route, and we are trying to minimize inconvenience to the traveling public, especially the residents of Niagara, as much as possible. We'd also like to point out that WisDOT detours are set up for the protection of workers, property owners and the traveling public. Disregarding detour signage or road closed signage puts lives at risk.
Temporary business signing
Temporary business signing may be placed during the detoured portion of the project by filling out a business signing permit. The permit is free of charge. Businesses are responsible for the cost of creating signage. All temporary business signing needs approval before placement to ensure it is in a safe location and does not pose a visual distraction or traffic hazard. Please keep the following items in mind regarding business signing:
Temporary business signing cannot be placed on traffic control devices or state signs. Business signs attached to these devices will be removed.
It is encouraged that businesses team up to have multiple businesses advertised on one sign structure versus several individual signs. This makes it easier for travelers to identify signs and find their destination.
Temporary Business Signing Permits are available as a fillable-form WORD download (below) or you can request one from project manager Andy Fulcer by calling (920) 362-6126 or email andrew.fulcer@dot.wi.gov. Please email the completed permit as an attachment to Mr. Fulcer, or if you prefer, print and mail the completed form to: Andy Fulcer, WisDOT NE Region, 944 Vanderperren Way, Green Bay, WI 54304. Instructions for filling out the permit are included in the form.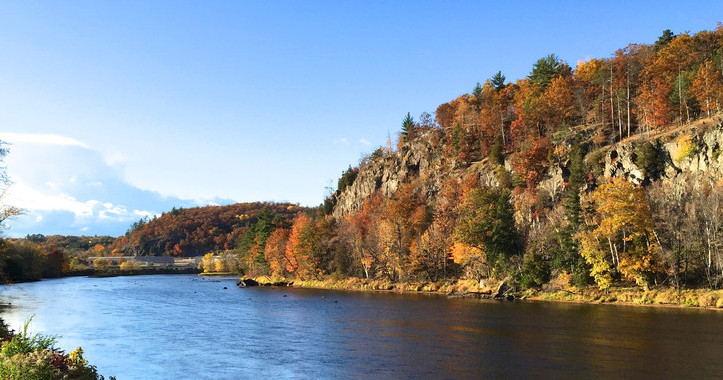 For more information, Contact
Ryan Erkkila, Onsite Project Leader (contact during construction)
Phone (906) 282-1314 rerkkila@coleman-engineering.com
Andy Fulcer, P.E., Project Manager, WisDOT
(920) 362-6126 andrew.fulcer@dot.wi.gov
Dan Segerstrom, P.E., Project Supervisor, WisDOT
(920) 492-7717 daniel.segerstrom@dot.wi.gov