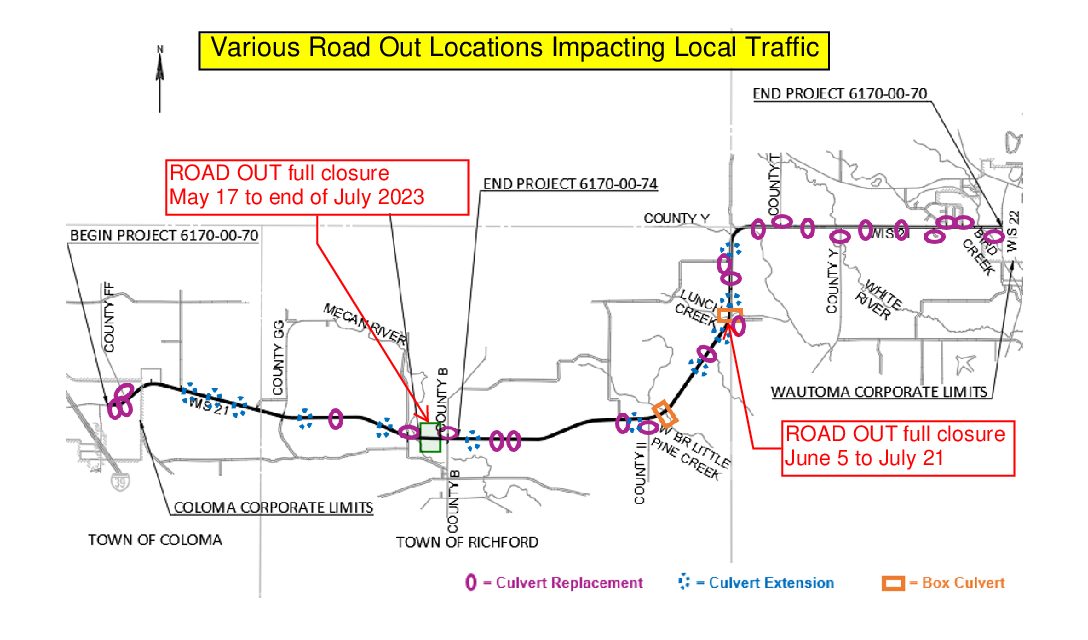 Page last updated: June 2, 2023
Schedule: March 27, 2023 to October 2023
Anticipated work scheduled: Work scheduled includes:
Installing culvert pipes along WIS 21 and residential driveways.
Grading work of the slopes along WIS 21 from County GG to County B.
Placing topsoil behind the grading operations.
Resuming permanent landscaping and restoration along STH 21 from County T to County II.
Installing a hard closure at Lunch Creek and began work to install a bypass channel to accommodate construction on the new box culvert.