Traffic impacts/detour routes
Temporary signals and traffic flagging operations will be used in the US 12 work zone between Sauk City and Baraboo starting 5 p.m. Monday until 5 p.m. Tuesday (Aug. 10-11). Motorist are advised to reduce speeds near the work zone, prepare to stop and follow direction from flagging crews.
Traffic delays are expected during peak travel times
Traffic will be flagged onto a bypass lane (blue color) while we work on the Red temporary road.
When the work is completed, traffic will be switched onto the new temporary alignment and new permanent concrete pavement.
*If weather is an issue, the work would start on Tuesday at 5 p.m.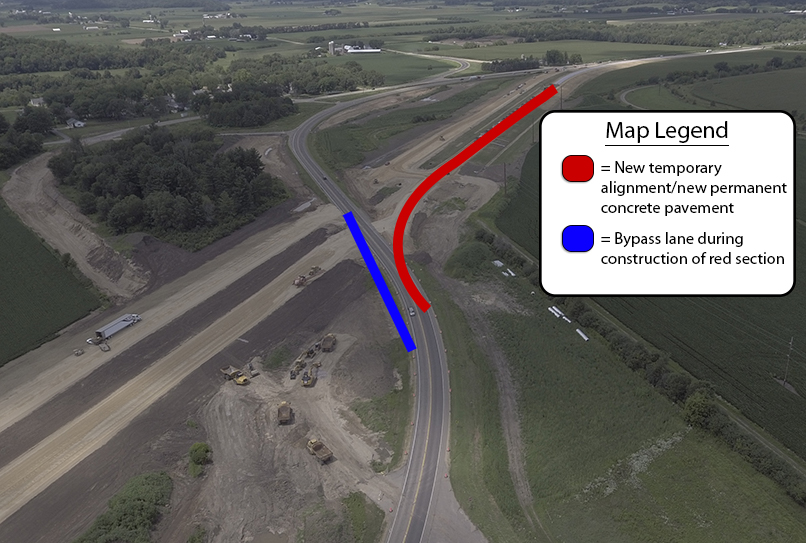 US 12 remains open to one lane of traffic each way during construction.
Traffic has been switched into a bidirectional configuration with the use of multiple cross overs.
County C and Old Bluff Trail are closed at US 12 for the majority of the project.

Both roads will detour south to Prairie Road.
Access will be maintained for the following roads:
Maple Park Road
Staff Village Road
Private entrances within project limits during construction
*Reconstruction of US 12 will be conducted using staged construction which includes six separate stages.