Traffic impacts/detour routes
Turning movements will be restricted at the South Towne Drive interchange.
The eastbound off ramp will maintain full functionality throughout the project.

Tonight (Friday, May 8) traffic on the eastbound Beltline off ramp will be split

Right turn movements for South Towne Drive will use the new right turn lane
Left turns will continue to use the temporary inside lane to proceed north onto Broadway

The other three ramps will only allow right turns.

For instance westbound off ramp from US 12 will only be able to turn right at South Towne Drive.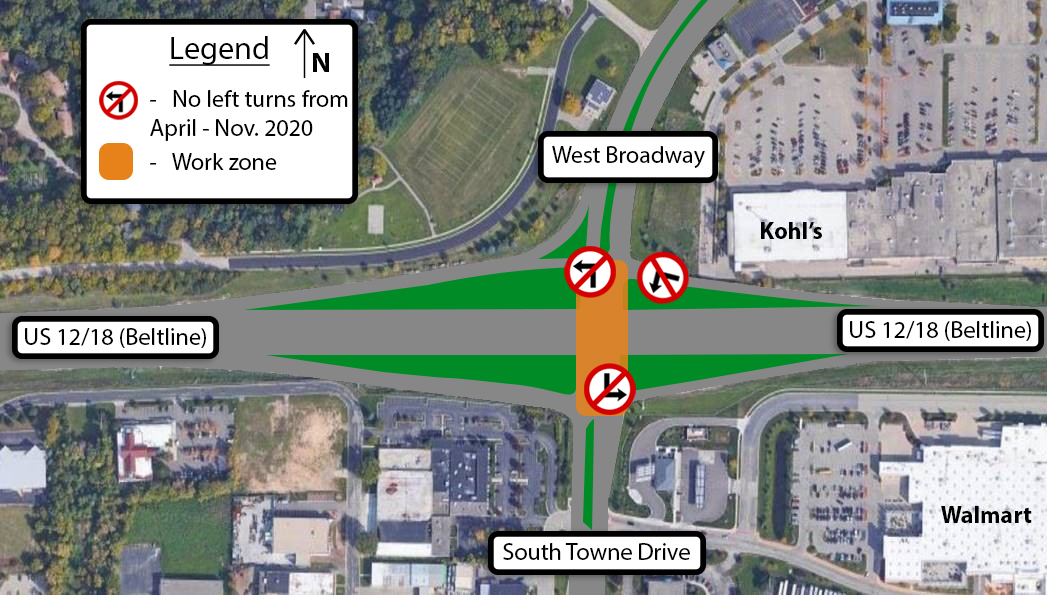 *Sidewalk will need to be added along the west side of South Towne Drive, to accommodate pedestrians during construction staging.