Environmental Information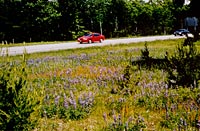 Environmental Documents are being prepared and will be posted when finished.
For more info. on the environmental documents, contact:
Anthony VanderWielen, WisDOT Project Manager
3550 Mormon Coulee Rd.
La Crosse, WI 54601
(608) 789-7878
anthony.vanderwielen@dot.wi.gov
WisDOT projects and construction sometimes change the natural environment around a project area. To minimize the effects of road construction and development WisDOT works to reduce change to the natural environment and leads several efforts to restore project areas.