Edgerton to Madison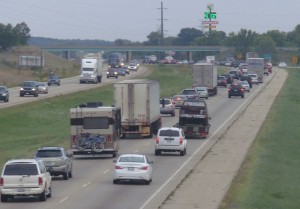 This segment extends 21 miles along I-39/90 from the Dane/Rock County line north to the US 12/18 interchange near Madison. It is one of three segments of the I-39/90 expansion project which will be reconstructed and expanded to six lanes.
Interchanges to be reconstructed include:
US 51/WIS 73 – completed in 2015
US 51 – completed in 2017
County N – completed in 2017
The reconstruction will address roadway and capacity deficiencies. Grade separated crossings along the segment are also included in the reconstruction.
The I-39/90 Expansion Project began in 2015 and the mainline project is currently anticipated to be completed in 2021.