Businesses in the work zone
PROMOTE YOUR BUSINESS DURING CONSTRUCTION
Is your business located within the current Belknap Street work zone? If so, help your business not only survive, but thrive, during construction. Promote your business by uploading your business information to our website. (Please allow 1-3 business days for information to be added.)
BUSINESSES LOCATED IN THE BELKNAP STREET CONSTRUCTION AREA
Regardless of any roadwork inconvenience, please continue to patronize area businesses in the Belknap Street work zone.
NOTE: All external hyperlinks are provided for your information and for the benefit of the general public. The Wisconsin Department of Transportation does not testify to, sponsor or endorse the accuracy of the information provided on externally linked pages.
A & W Family Restaurant
"All American Food Drive-In with indoor seating, featuring A&W Root beer. Call in orders welcome. Monday-Saturday open 10:30 a.m. Sunday open 11:30 a.m."
701 Belknap Street
Superior, WI 54880
(715) 392-6125
Art on the Planet


"Where FINE art meets FUN art! A unique art & artisan gallery featuring locally handcrafted creations in a wide array of mediums. Monday – Friday: 11:30 a.m.- 6:30 p.m., Saturday: 10:00 a.m. – 4:00 p.m."
1413 Tower Avenue
Superior, WI 54880
(715) 969-8213
http://www.artontheplanet.weebly.com
Belknap Electric, Inc.



"Electrical Contractor for Residential, Commercial & Industrial"
1513 Belknap Street
Superior, WI 54880
(715) 394-7767
www.belknapelectric.com
Belknap Liquor & Lounge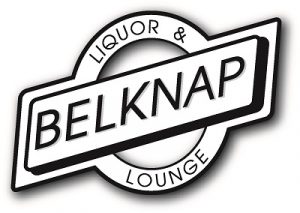 "Our friendly and knowledgeable staff can help you pick out that right bottle of wine. Check out our calendar of events."
130 Belknap Street
Superior, WI 54880
(715) 394-3616
www.belknapliquor.com
Farmers Insurance (Laakso Insurance Agency)
1312 Belknap Street
Suite B
Superior, WI 54880
(715) 392-4000
Northwest Outlet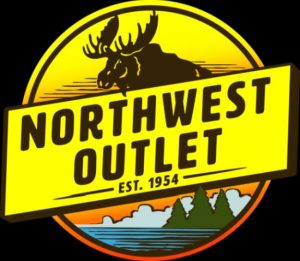 "Outdoor Gear-Retail Store"
1814 Belknap Street
Superior, WI 54880
(715) 392-9838
www.northwestoutlet.com
Sportsman's Choice
"Bows and Crossbows. Archery supplies."
721 Belknap Street
Superior, WI 54880
(715) 394-6077
StoneHouse Martial Arts
"The Twin Ports premiere place to learn traditional Martial Arts training. We offer classes for all ages starting at age 4."
102 Belknap Street
Superior, WI 54880
(715) 394-5425
www.stonehousemartialarts.com
Superior Chrysler Center
"Chrysler, Dodge, Jeep & Ram dealer in Superior, WI. Sales, financing, service & parts."
1318 Ogden Avenue
Superior, WI 54880
(715) 392-8191
http://superiorchrysler.us 
Superior Elks Lodge # 203
Private Membership Club
1503 Belknap Street
Superior, WI 54880
(715) 394-7403
troymelks403@gmail.com
Take 2 Consignments
"Designer and Famous Label women's fashions for formal, casual and career have been selected especially for you in sizes 0 to 5X."
1202 Belknap Street
Superior, WI 54880
(715) 394-7002
take2consignments.com
Twin Ports Custom Climate
"Commercial Refrigeration, Heating and Air Conditioning."
1318 Oakes Avenue
Superior, WI 54880
(715) 392-8333
www.twinportscustomclimate.com
Wine Beginnings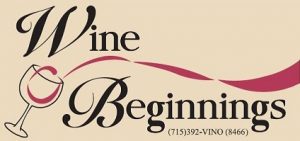 "We make wine on site for individuals and/or groups, or you can purchase your own equipment & take it and make it in your own home. We have a variety of beer and cider supplies as well as many gift ideas and local artist's creations for sale. We also offer wine glass and wine bottle painting classes."
1413 Tower Avenue
Superior, WI 54880
(715) 392-8466
www.winebeginnings.com